Coronavirus disease 2019 (COVID-19) caused by severe acute respiratory syndrome coronavirus 2 (SARS-CoV-2) can persistently progress into a deadly condition even after clinical resolution of the acute infection suggested by polymerase chain reaction (PCR) negative test results.
In a study published in The Journal of Pathology, scientists have described the infection dynamics and clinical features of PCR-negative patients who eventually died due to the worsening of COVID-19.
Background
COVID-19 is a highly heterogeneous disease, with clinical features ranging from mild or asymptomatic to fatal infections. Fatal SARS-CoV-2 infections are characterized by severe lung damage, micro- and macrovascular thrombosis, and persistent infection of pneumocytes and endothelial cells.
A considerable proportion of COVID-19 patients remain symptomatic for several months, even after the clinical resolution of acute infection. This condition is medically termed as long COVID. Some patients with persistent PCR-negative test results exhibit signs of disease progression and eventually die.
In the current study, scientists have conducted post-mortem analyses of a group of COVID-19 patients who eventually died due to progressive worsening of clinical conditions, despite having SARS-CoV-2-negative tests for up to 300 days post-acute infection.
Study design
The post-mortem analyses were conducted on a total of 27 COVID-19 patients. Three remained PCR-negative for more than nine months, and the rest were PCR-negative for 11-300 consecutive days. In most of the patients, death occurred due to pneumonia.
The lung tissue samples collected from these patients were subjected to histopathological and immunohistochemistry analyses. The RNA samples extracted from the tissues were analyzed by PCR to detect viral RNA.
Lung pathology
The post-mortem analysis of lung tissue samples revealed that about 81% of patients had interstitial pneumonia. In 48% of patients, pneumonia was severe and caused death. The most prominent characteristics of pneumonia in these patients were severe alveolar damage, immune cell infiltration, and extensive fibrotic substitution.
Antibodies eBook
Compilation of the top interviews, articles, and news in the last year.
Download a free copy
Micro- and macrovasculature thrombosis was noted in 67% of patients. This is the most common feature in acute SARS-CoV-2 infection. Other clinical features observed in tested samples included vasculitis, squamous metaplasia of the respiratory epithelium, cytological abnormalities and syncytia, and bronchial cartilage dystrophy.
Overall, these observations indicate that pathological changes noted in these patients are not significantly different from that observed in patients with acute infection. In other words, despite persistently not having detectable SARS-CoV-2 RNA in respiratory samples for a long period, these patients represent clinical features similar to acute infection with detectable viral RNA.
Persistence of viral infection
The study further explored whether an undetectable but persisting viral infection is responsible for pathological changes observed in deceased patients. Immunohistochemistry analysis was carried out using anti-spike and anti-nucleocapsid antibodies to detect the presence of SARS-CoV-2-infected cells in the lung.
The immunohistochemistry findings revealed a complete absence of virus-infected cells in the respiratory epithelium. This justifies the PCR findings of the persistent absence of detectable viral RNA in nasopharyngeal samples.
Interestingly, about 70% of the patients exhibited detectable virus-infected cells in specific lung regions. Specifically, the presence of SARS-CoV-2 infection was detected in chondrocytes, para-bronchial cells, syncytial cells, and to some extent, in pericyte endothelial cells.
Study significance
The study describes pathological lung features of COVID-19 patients who died due to progressively worsening disease, despite having persistent virus-negative PCR results for a long period. The pathological lung features of these deceased patients are similar to that observed in a patient with acute SARS-CoV-2 infection.
Interestingly, virus-infected cells have been detected in specific lung regions of these patients, including the para-bronchial glands and bronchial cartilage. As mentioned by the scientists, the long-term presence of specific virus-infected cells could cause pathological lung changes by maintaining a pro-inflammatory, immunoreactive, and pro-thrombogenic status. Further studies are required to establish the relationship between persistently infected cells and the development of long-COVID.
Journal reference:
Bussani R. 2023. Persistent SARS-CoV-2 infection in patients seemingly recovered from COVID-19. The Journal of Pathology. doi: https://doi.org/10.1002/path.6035 https://onlinelibrary.wiley.com/doi/10.1002/path.6035
Posted in: Medical Science News | Medical Research News | Disease/Infection News
Tags: Antibodies, Cartilage, Cell, Coronavirus, Coronavirus Disease COVID-19, covid-19, Immunohistochemistry, micro, Nasopharyngeal, Pathology, Pneumonia, Polymerase, Polymerase Chain Reaction, Respiratory, RNA, SARS, SARS-CoV-2, Severe Acute Respiratory, Severe Acute Respiratory Syndrome, Syndrome, Thrombosis, Vasculitis, Virus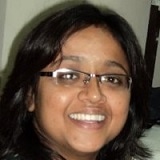 Written by
Dr. Sanchari Sinha Dutta
Dr. Sanchari Sinha Dutta is a science communicator who believes in spreading the power of science in every corner of the world. She has a Bachelor of Science (B.Sc.) degree and a Master's of Science (M.Sc.) in biology and human physiology. Following her Master's degree, Sanchari went on to study a Ph.D. in human physiology. She has authored more than 10 original research articles, all of which have been published in world renowned international journals.
Source: Read Full Article